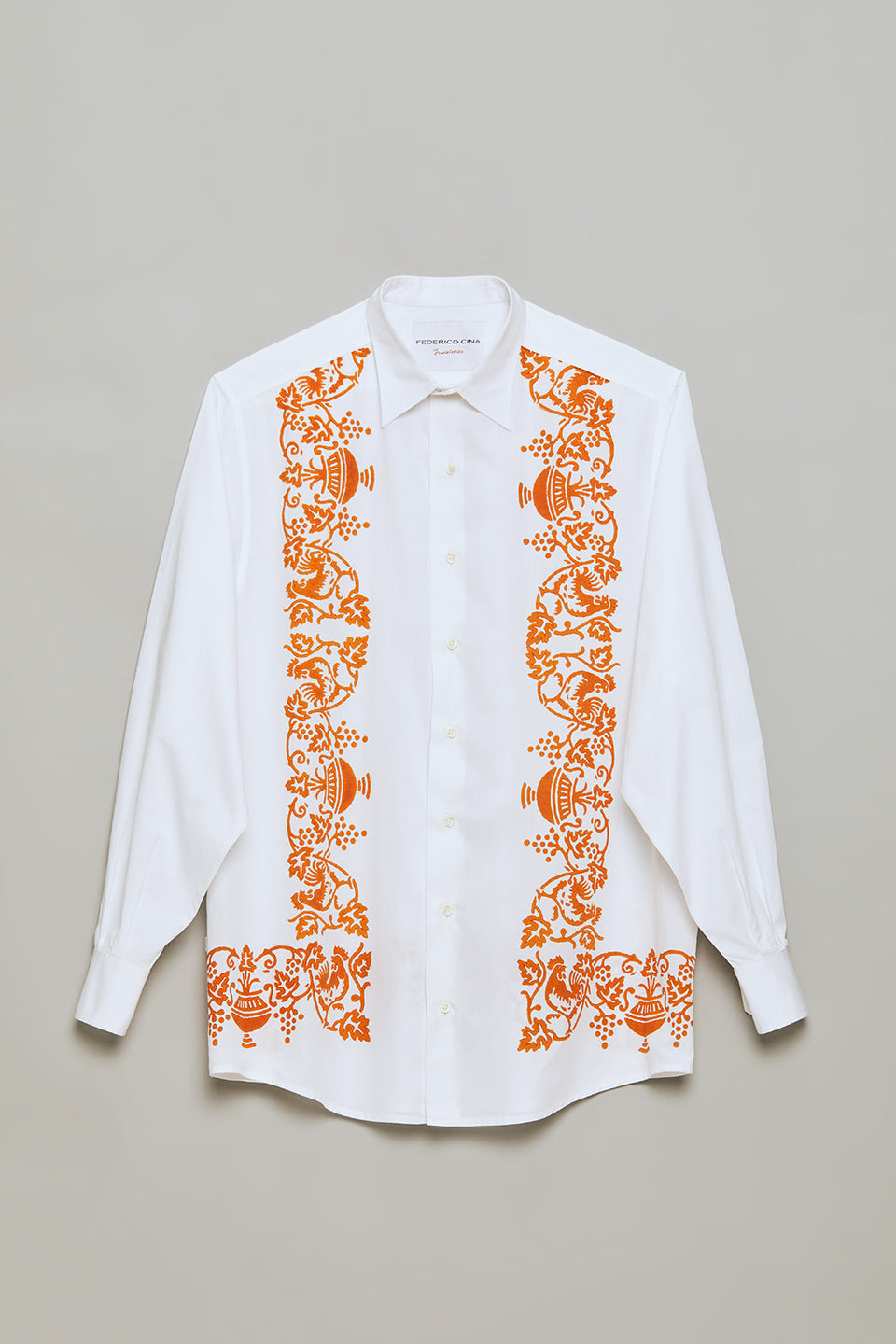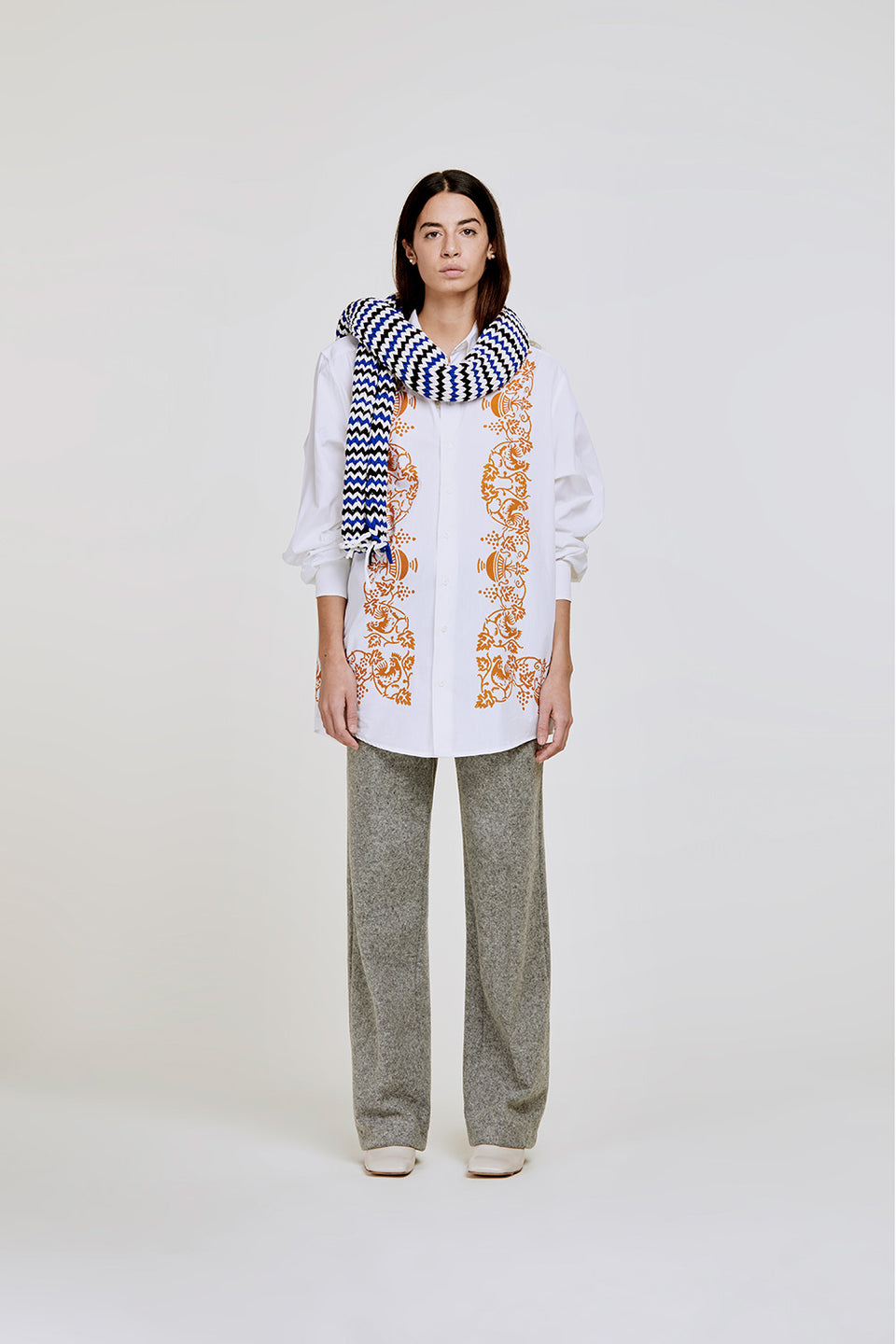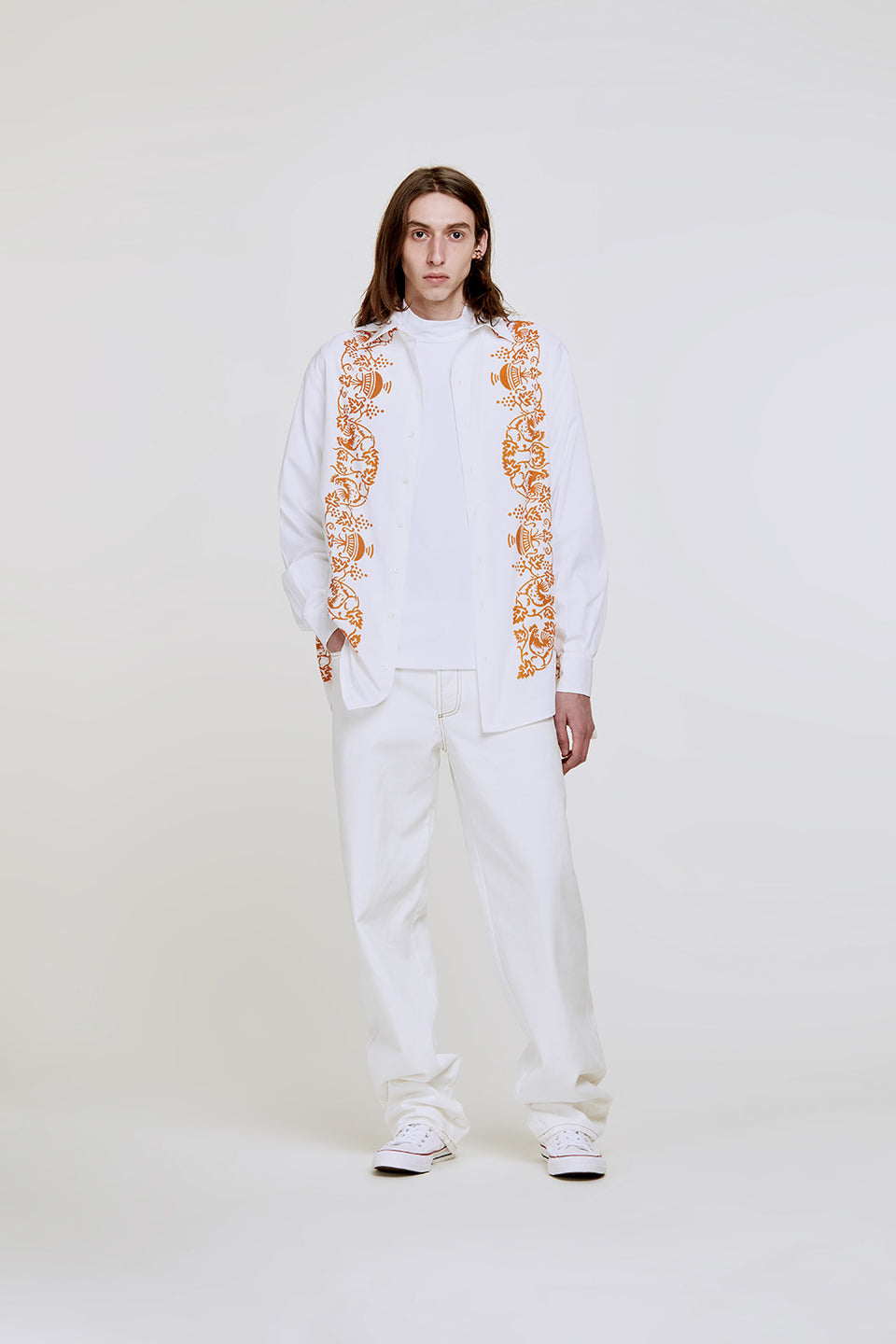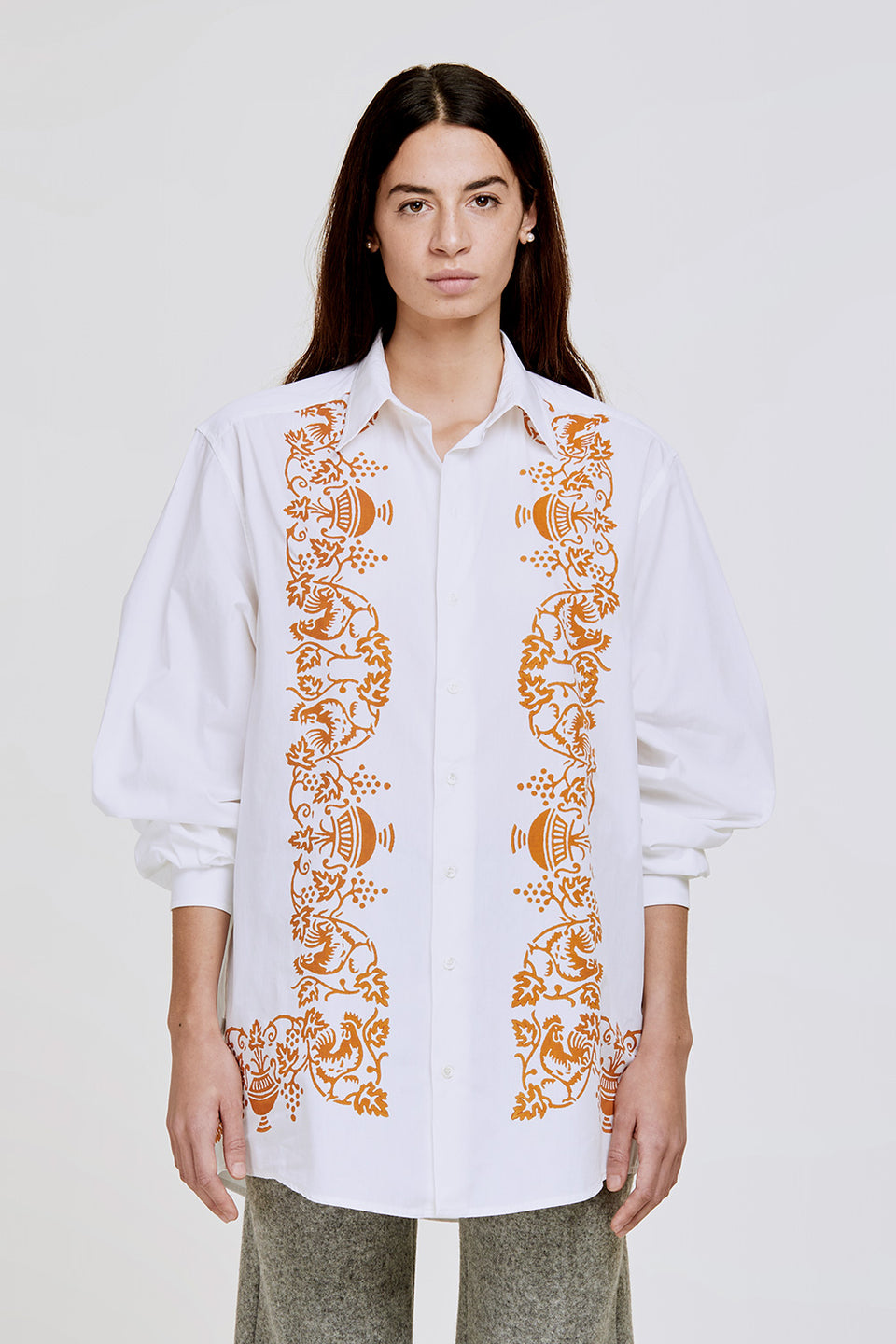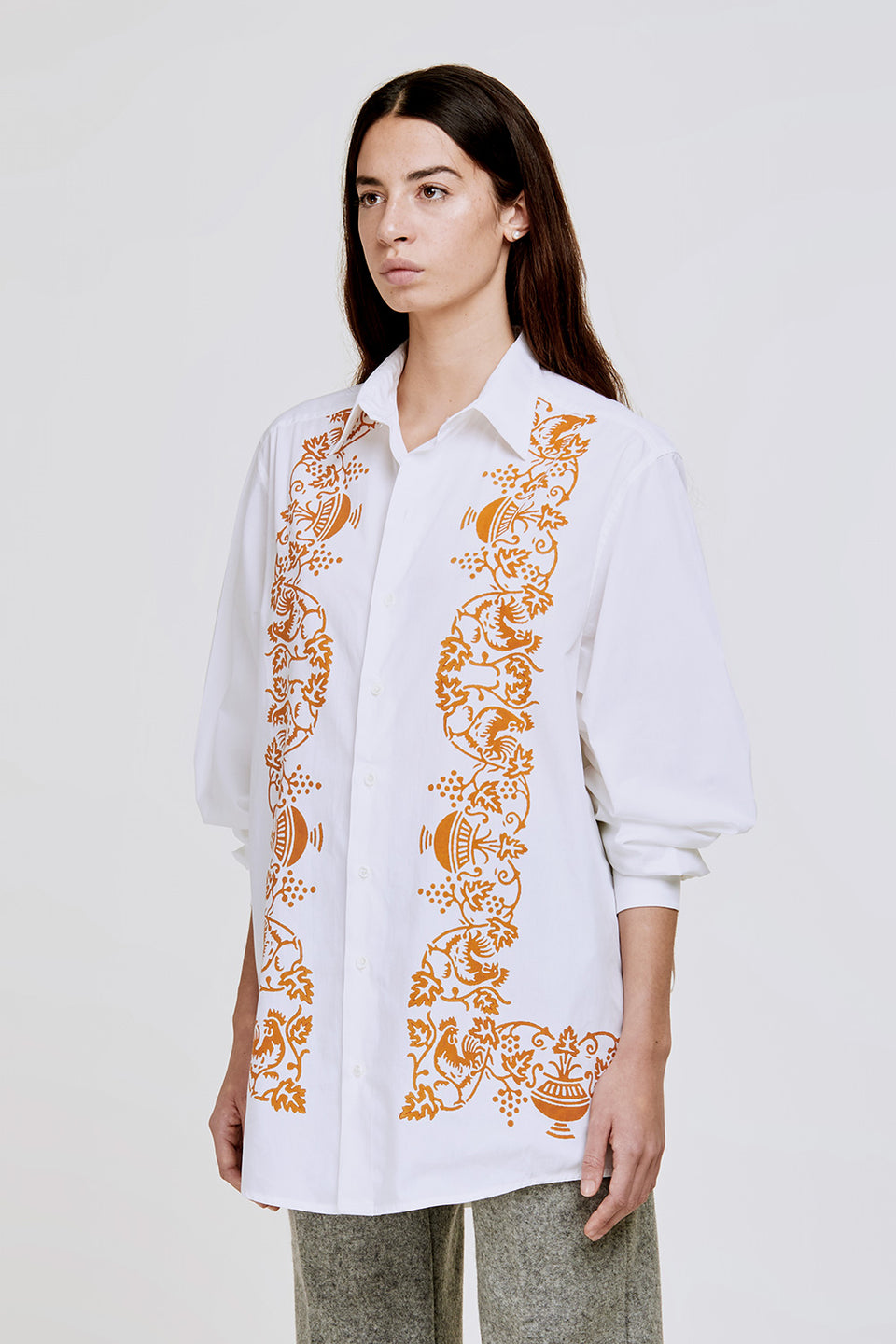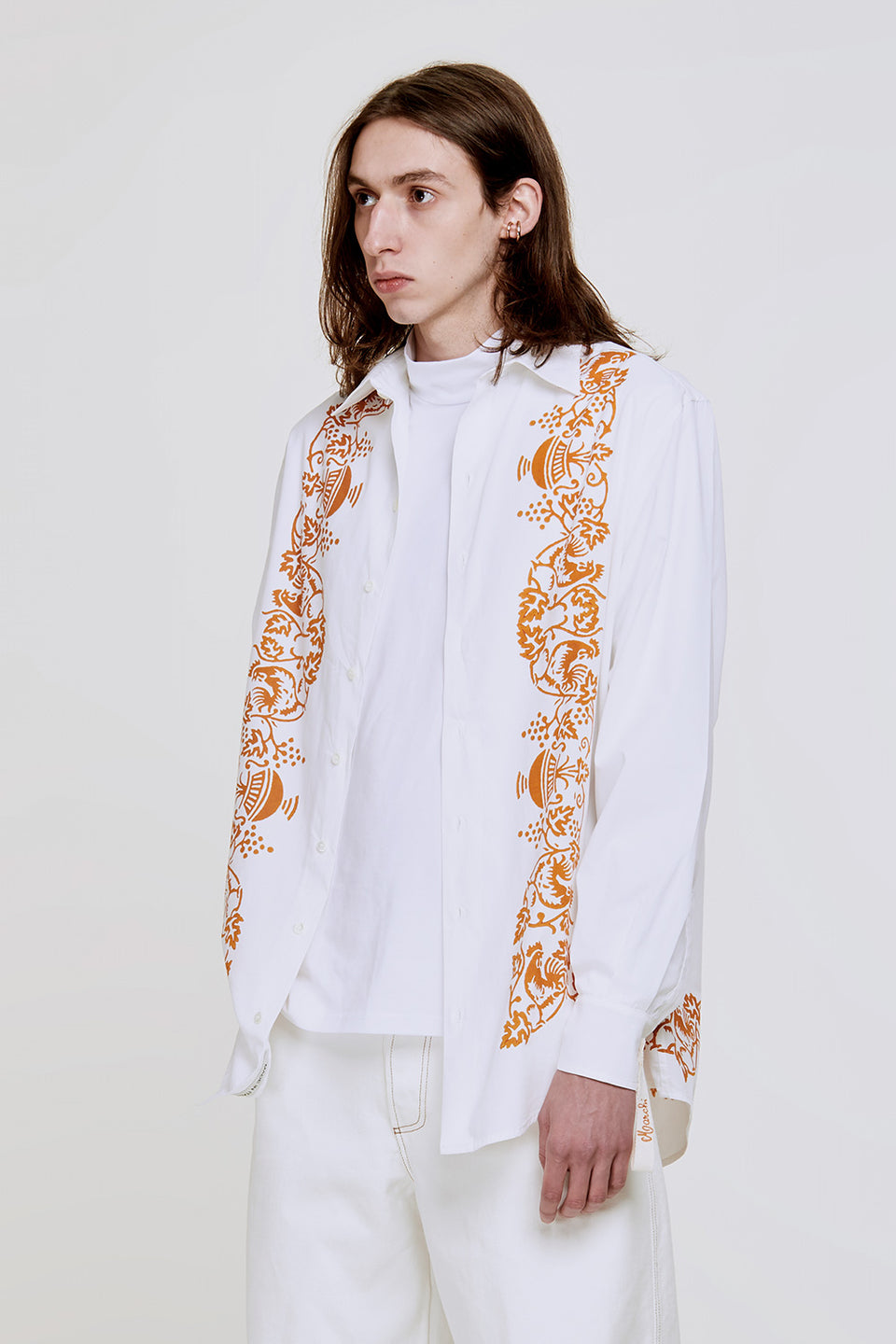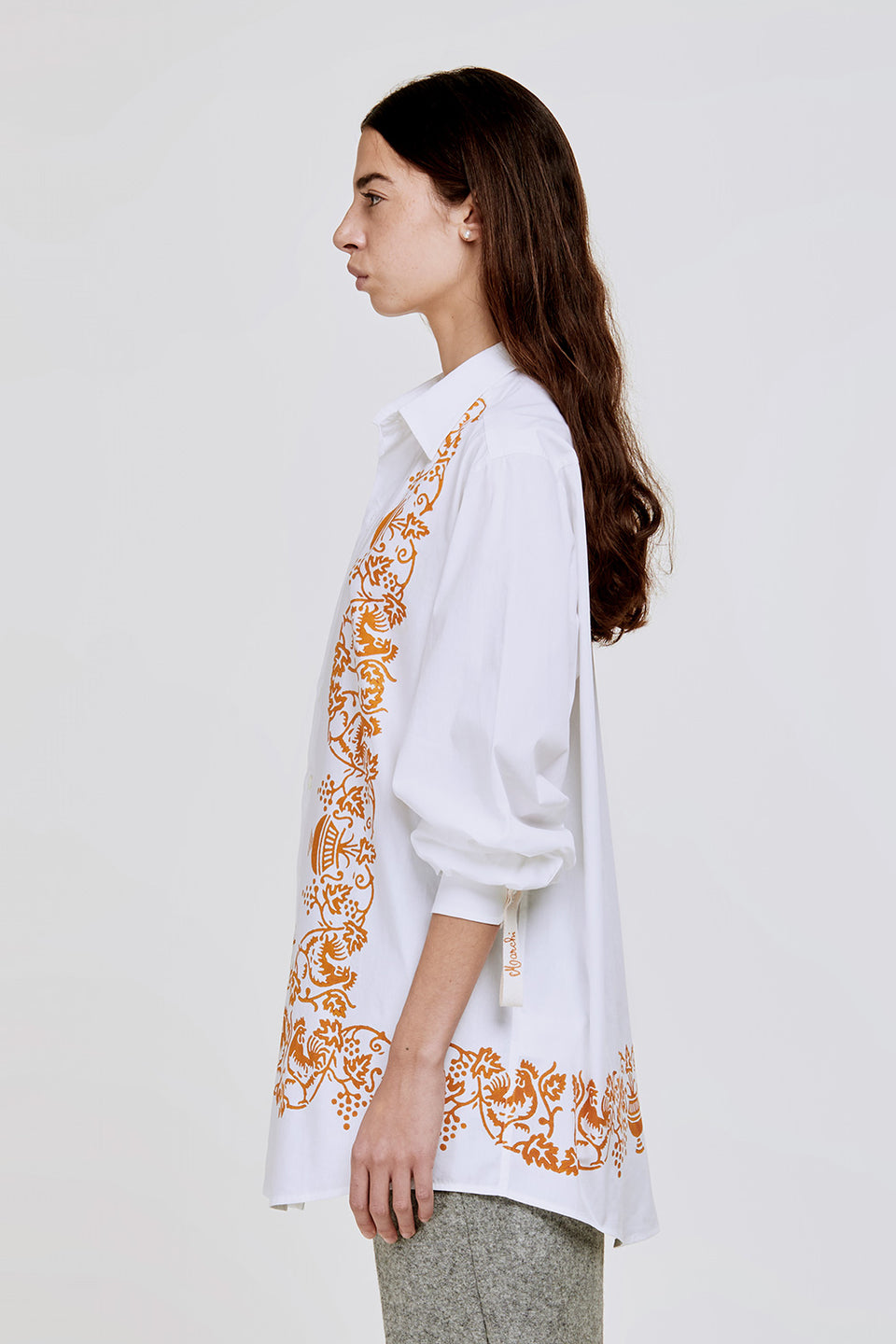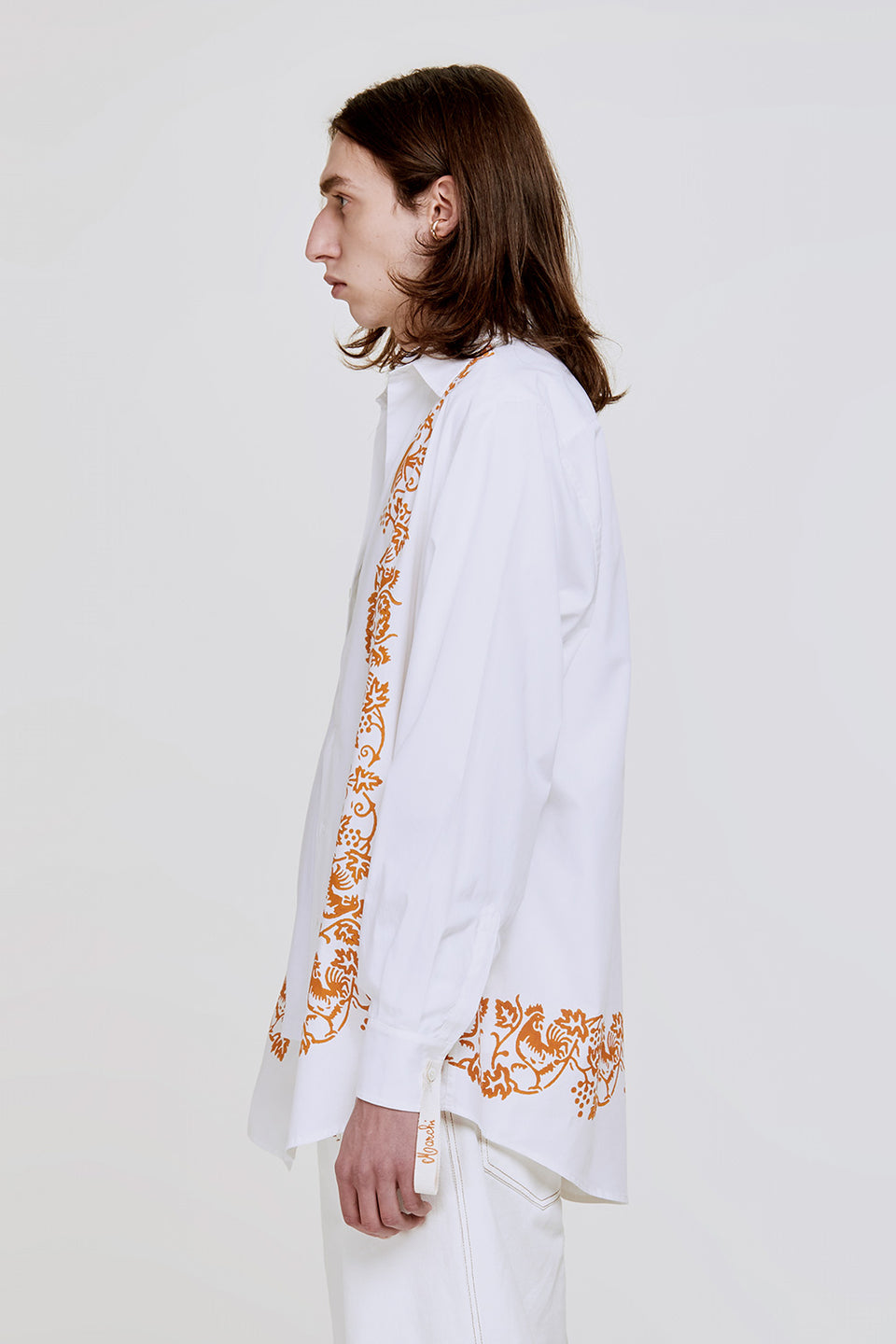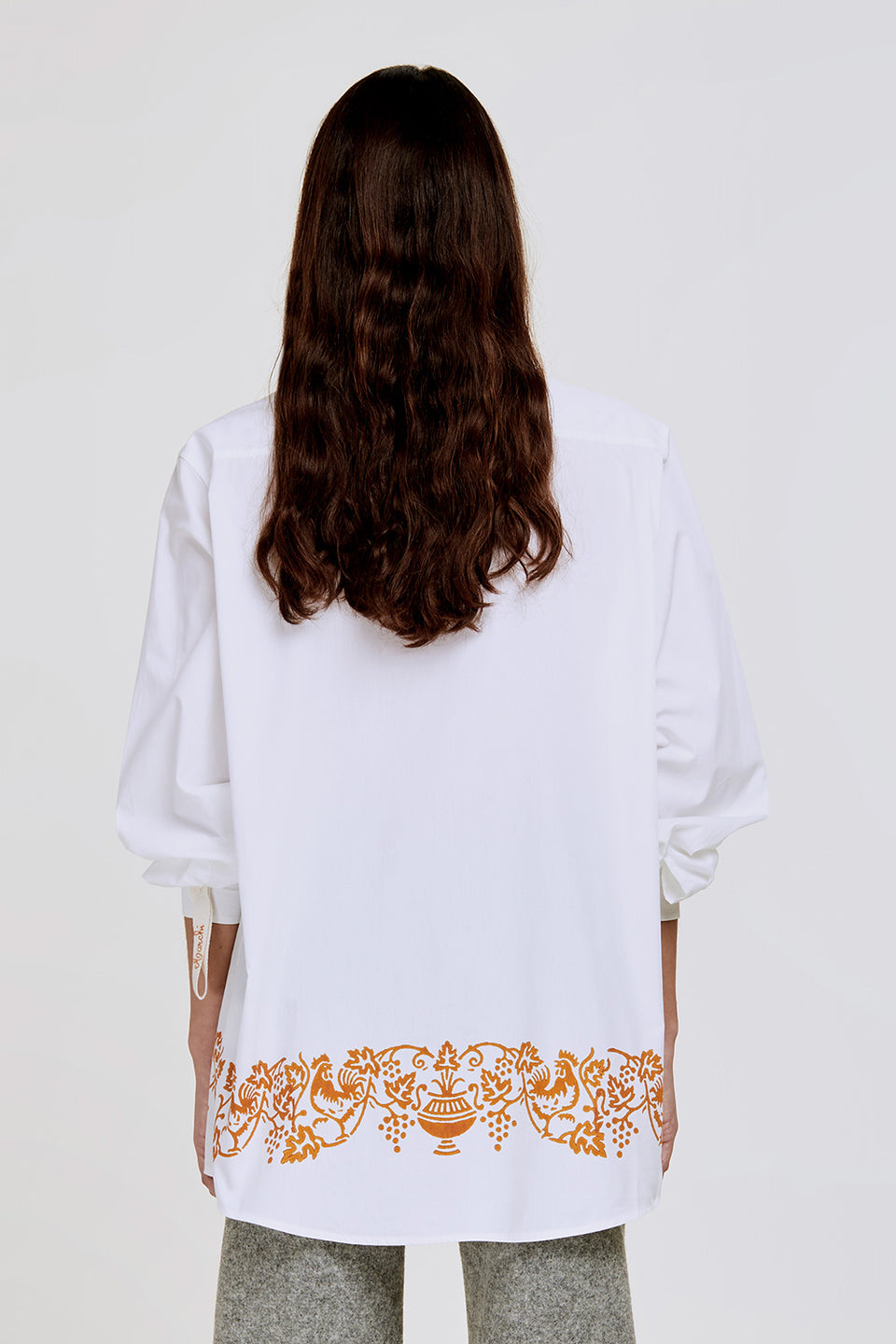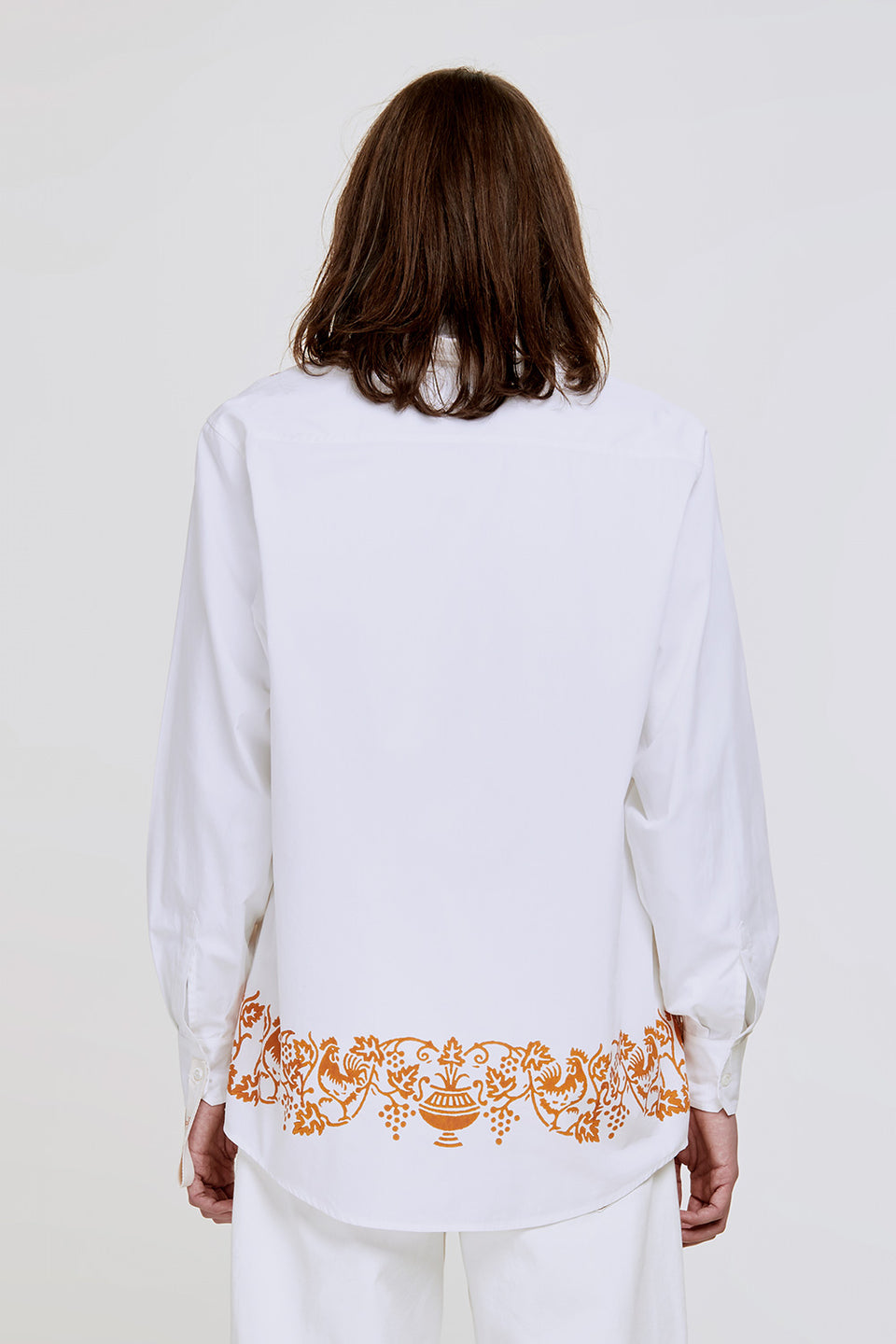 SARSINA CLASSIC SHIRT
FCS1-C02-CPR-TDZ-S
Tax included.
Shipping
calculated at checkout.
FEDERICO CINA optic white shirt is crafted from organic cotton with a curved hem and has mother-of-pearl buttons at the collar, placket, and cuffs.
Material Composition
Fabric:100% Organic Cotton
Buttons: Mother of Pearl
Care of the garment
Machine wash cold at 30°C/86°F, gentle cycle
Craftmanship
This garment was handcrafted with the aim of giving the fabric quality characteristics. The finishing touch is given manually and made with care. The experience of our craftsmen teaches us that homogeneity cannot be guaranteed. The value of the item lies in the difference of details that make each model a unique piece.
Romagnola Print
Traditionally, the Romagnola Print was applied on the tableclothes that were used for the classical Sunday Lunches in Romagna. Wood molds and colors obtained from rust constitue the origins of this manual art, linked to the rural world. The colors are natural and indelible over time.
Shipping & Returns
Shipping
- Free shipping above 350€
- Due to a large amount of orders, shipping time may be delayed for one week at maximum
- Worldwide Express Shipping
- Traceable Orders
Returns
-14-days return policy